EPIPHANY LUTHERAN CHURCH
We welcome all.
No exceptions.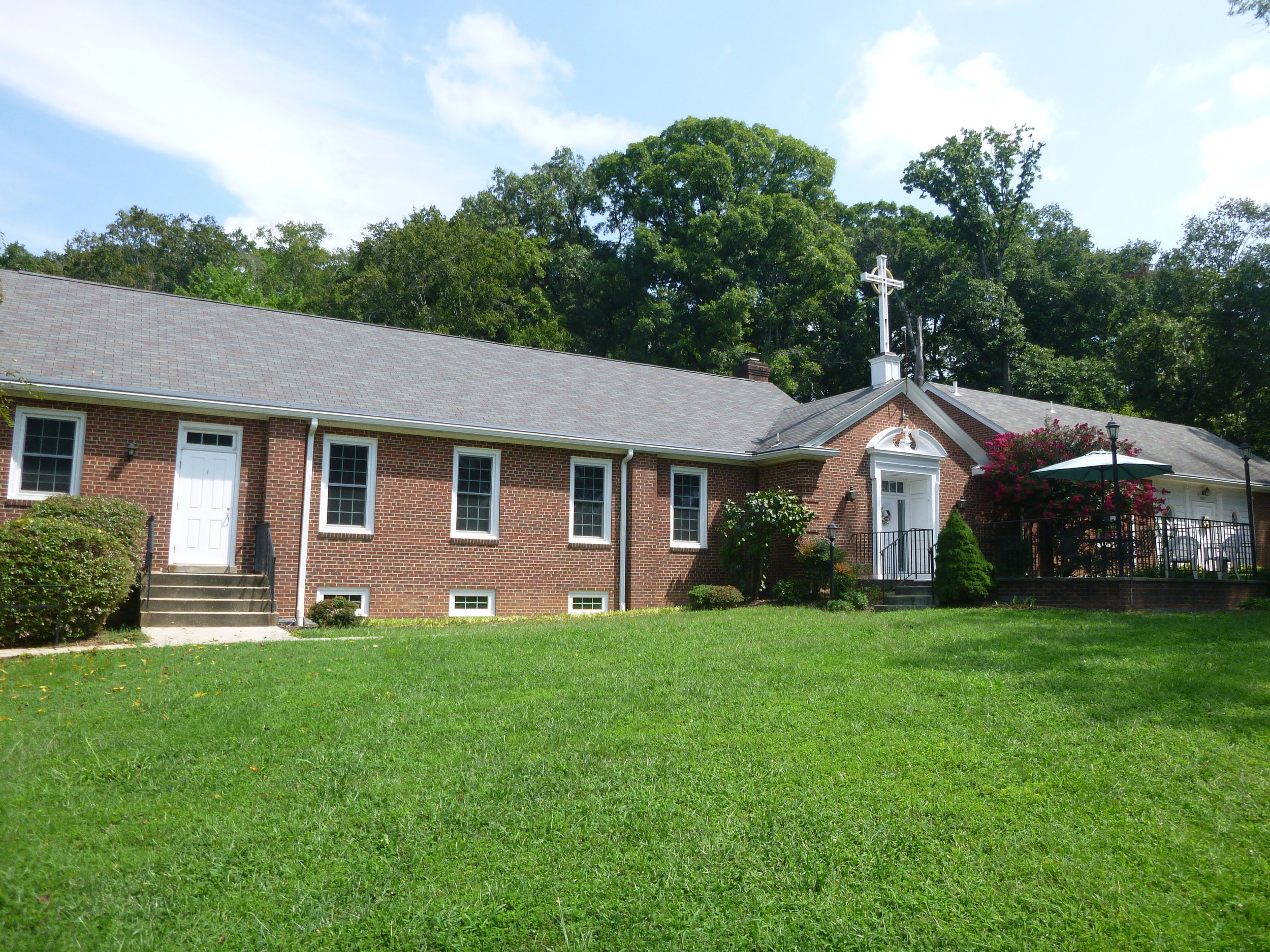 Come worship with us
SUNDAYS AT 9:30 AM
5521 Old Mill Road
Alexandria, VA
NEWSLETTER
Updated 9/20/2019
To receive this weekly newsletter by e-mail, please add your e-mail to the distribution list using the link at the bottom of this page.
This Sunday, September 22, is the Fourteenth Sunday after Pentecost. Our regular service will be at 9:30 a.m.
The readings are:
First Reading: Amos 8:4-7
Psalm: Psalm 113
Second Reading: 1 Timothy 2:1-7
Gospel: Luke 16:1-13
Sunday School for Grades 1 and higher will meet from 10:45 to 11:15 a.m. this Sunday and roughly every other week thereafter. Check the calendar on the web site for the full schedule.
Book Club starts Saturday!
Our book club will be resuming on Saturday, September 21, 10-11 a.m. This fall we will be reading Pastor Nadia Bolz-Weber's 2016 book, Accidental Saints: Finding God in All the Wrong People. We'll meet roughly every other week on Saturday mornings and aim to complete the book before Thanksgiving; check the calendar on the web site for the full schedule. For the first meeting on September 21, we will try to read through page 30. There are still a few copies of the book available at the church office; come join us for the first meeting even if you haven't read it!
This week's schedule
The Bible reading group will meet on Wednesday (9/25), 10-11 a.m. in the narthex.
Epiphany's Meals on Wheels delivery day this month is also on Wednesday (9/25). Check with Ed Bauer if you would like to help.
The handbell choir will rehearse on Thursday (9/26), 7:30 -8:30 p.m., in the sanctuary.
Pastor David's office hours this week will be Wed. (9/25) and Fri. (9/27) from 9 a.m. to 1 p.m. Please feel free to stop by!
House for Rent:
Our renters at the church parsonage (at 8359 Orange Court) are completing their lease and moving out this weekend. The house has 5 bedrooms, 3 bathrooms, and 1,464 square feet of space, a 2-car garage, and a fenced yard. If anyone is looking for a house rental in the area and might be interested in renting from Epiphany, please contact the church office (office@epiphanylutheran.org) for more information.
Other Upcoming Events
The Metro D.C. Synod Racial Equity Team is hosting Pastor Lenny Duncan, an ELCA pastor in Brooklyn, NY, for a book reading and signing for his recent book, Dear Church: A Love Letter from a Black Preacher to the Whitest Denomination in America, on Monday, Sept. 24, at 7 p.m. at Luther Place Memorial Church, 1226 Vermont Ave. N.W., Washington, DC. For more information about Pastor Duncan and the book you can click here, and for more information about the event, please see the Facebook page here.
The VIC Ecumenical Bible Study will begin next Thursday, Sept. 26, 9:30-11:30, and will continue weekly through November 14. The theme will be "Living an Incarnational Life." All sessions will be at Good Shepherd Church (8710 Mount Vernon Hwy.) except October 10, which will be held at Mount Vernon Presbyterial Church (2001 Sherwood Hall Lane). All are welcome to participate.
Messiah Lutheran Church is hosting a regional "Rise Up Against Hunger" food-packing event on Sunday, September 29, from 1-3 p.m. We are hoping to have 50-60 volunteers from the area to pack 10,000 meals during the two-hour event. If you are interested in participating, please sign up at church this weekend so we can let the organizers know how many from Epiphany will be there.
The installation of Pastor Leila Ortiz as the next Bishop of the Metro D.C. Synod will take place on Saturday, October 12, at 10:00 a.m., at the University of Maryland Memorial Chapel, 7600 Baltimore Ave., College Park, Md. The presiding bishop of the ELCA, Elizabeth Eaton, will preside. A reception will follow immediately after the service. All are welcome, but if you plan to attend you are invited to RSVP at this link.
We're planning a Fall Cleanup Work Day on Saturday, October 19. Weather permitting, we'll pitch in and help to get our grounds in shape for the fall and winter seasons! Details available soon.
If you know of anyone who is sick or in the hospital, please let us know by sending an e-mail to office@epiphanylutheran.org. We want to be able to reach out and include everyone in our community, even if health prevents you from joining us in worship.